Hi,
I'm new on Nintendo ds. I just begin to code with libnds this week and have some questions. I'll keep a single thread to ask new questions.
I have understand the basic and look some of the example. So I can add image in VRAM, load image, Draw on the main / sub screen, use layer priority ...
I have 2 questions for beginning my journey. I wish to make a dating novel game.
Transparency problem with 16 bit image. The original file is a 32bits with transparency.
My Code :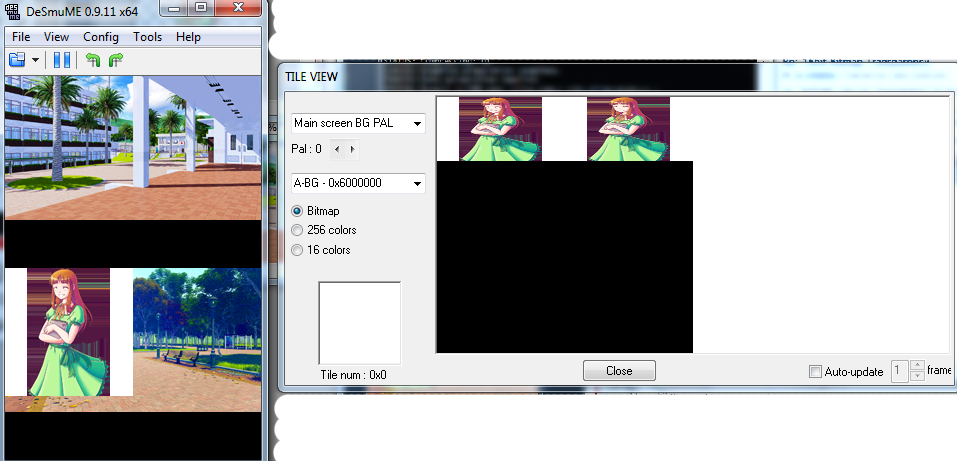 I tried the grit -gT[000000] with a black background picture and it's work but without semi transparency. So we can see black border.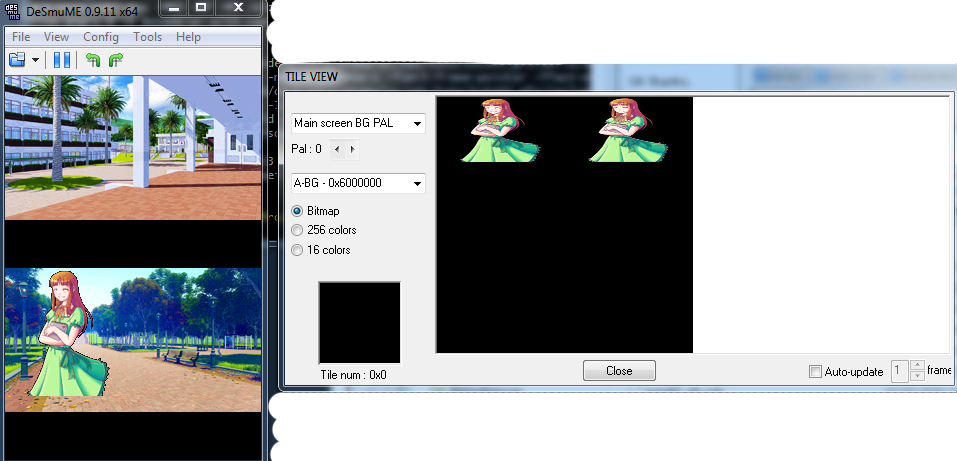 -----------
Another question is the position of the picture in layer 2. I can change the origin with the adress in layer2 / BG2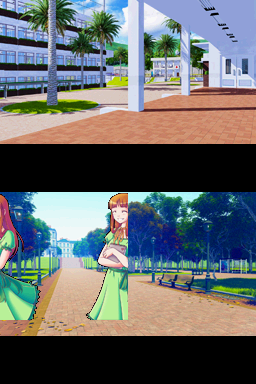 It's because i have create an BG/layer with the size : BgSize_B16_128x128. but in this case, how can move the position of origin of the layer ?
Or maybe we can't and need to use tile ?